Up-coming Exhibits
Open Studio Tour
April 18th, 10-5PM, 2015
2nd Annual Small Exhibit
Abra Gallery
30941 Agoura Road #310
Westlake Village, CA 91361
Current Exhibits
WVAG Open Juried Show
Thousand Oaks Gallery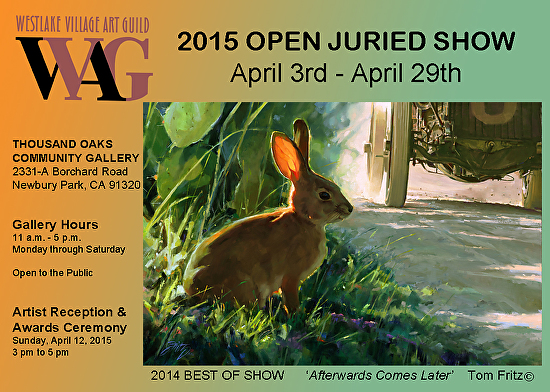 Thousand Oaks Community Gallery
2331-A Borchard Rd.
Newbury Park, CA 91320
April 3rd to April 29th, 2015
Reception April 12th from 3-5PM
Previous Exhibits
Water: Precious and Alluring

Galeria Gitana
Galeria Gitana
120 N. Maclay Ave
Suite E
San Fernando, CA 91340
January 24 to March 14, 2015
Reception January 24th from 6-10PM
One of my Pieces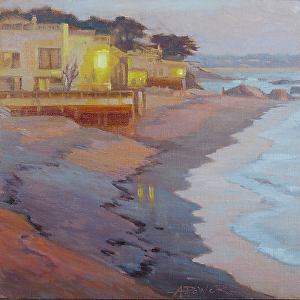 Wedding Season
Oil on Linen 12x12"
7th Annual Art About Agriculture Exhibit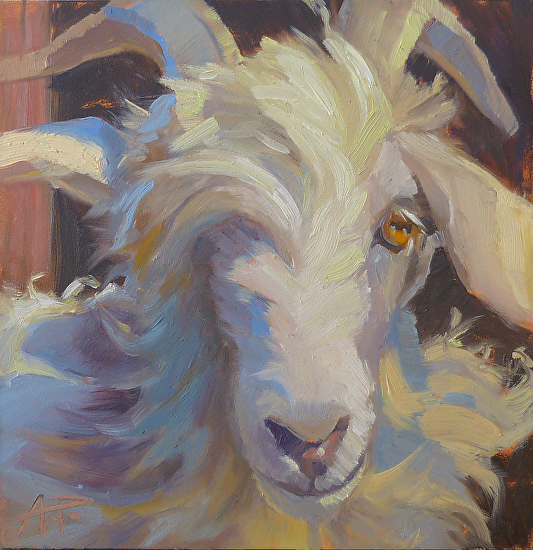 November 8th 2014 to January 25th 2015
Santa Paula Art Museum
Opening Reception on November 8th, 4-6PM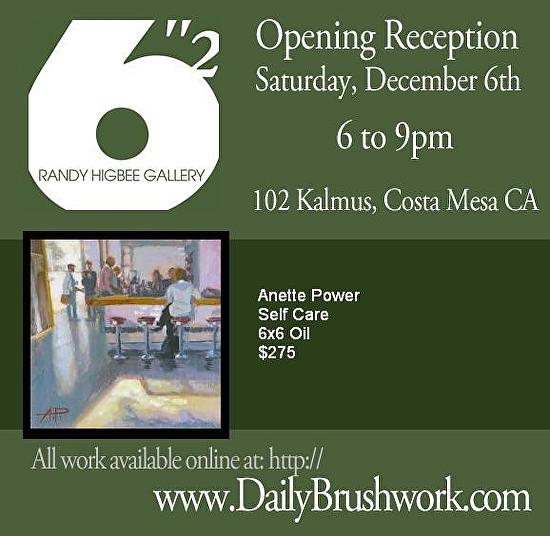 Randy Higbee Gallery
at the Randy Higbee Gallery
December 6th to December 23rd, 2014
Reception December 6th from 6-9PM
December 4th, 2014 to October 18th
Reception December 4th from 5-8PM
229 Marine Avenue, Suite E
Balboa Island, CA 92662

949.723.6171
CAC presents Quintessential California

June 28 - November 2, 2014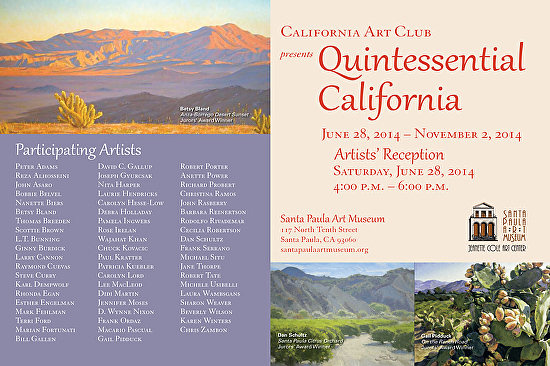 My Painting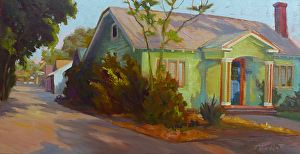 Santa Paula Alley 10x20" in oil - Sold
August 23rd-October 17th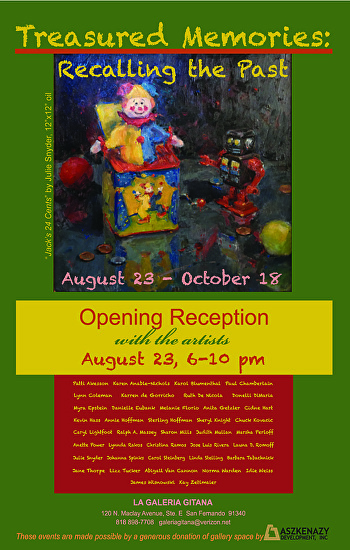 June 27 - Sept. 26, 2014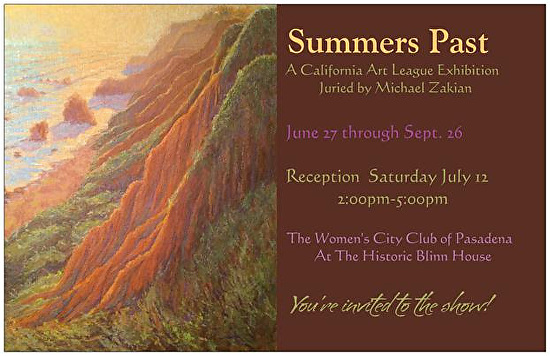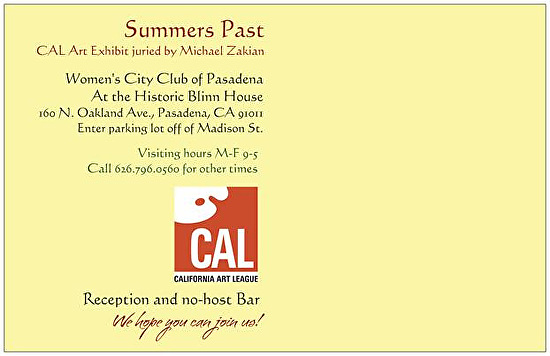 LPAPA 10th Annual Best of Plein Air
June 28 - July 18, 2014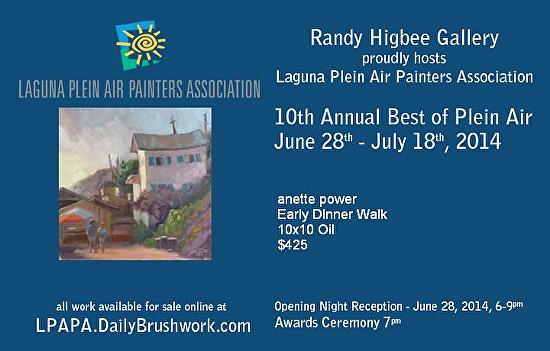 "Landmarks of Camarillo"
which includes artwork celebrating the 50th anniversary of
the City of Camarillo and the centennial of the St. Mary Magdalen Chapel in Old Town Camarillo.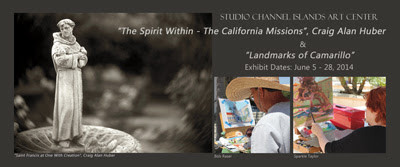 at the Blackboard Gallery
2222 Ventura Blvd., Camarillo, CA
Exhibit Dates June 5-28th, 2014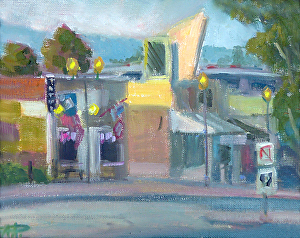 The Tattoo Parlor

chosen by David Gallup for an Honorable Mention
and awarded 3rd prize by the Mayor of Camarillo.
By the Playground
received an honorable mention by juror David Gallup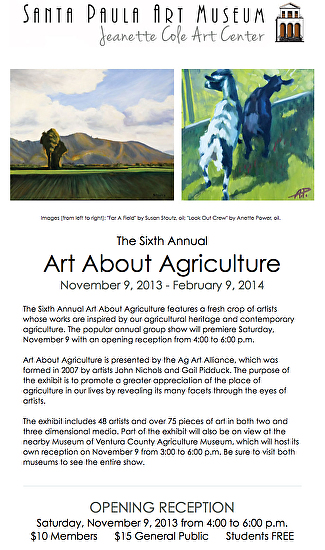 I was excited to see my painting on the invitation
(on the right)
My First Plein Air Event
Paso Robles Art Festival
Plein Air Quick-Draw
May 25th, 2013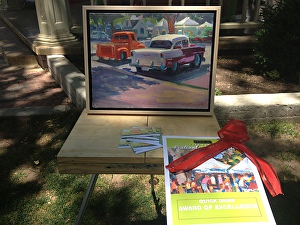 My Quick-Draw Entry
Checking out the Art Festival
12 x 12
received an award of excellence by noted juror Jean Stern,
Executive Director of the Irvine Museum